Can Vador Diputacio
---
If the gastronomic offer of Can Vador is a gratifying for the senses, the environment that surrounds us becomes in the perfect place to enjoy an unforgettable experience.
The decoration designed to the last detail emulating the traditional rustic style through the combination of materials such as the restored classic brick of the beginning twentieth century and wood giving to the place comfortable atmosphere.
The structure of pillars and dividers that are arranged in the rooms provide the possibility of open or close the spaces depending on the client's need.
Furthermore we have a close & exclusive private room with a ten costumers capacity, ideal for business meetings or celebrations that require total privacy.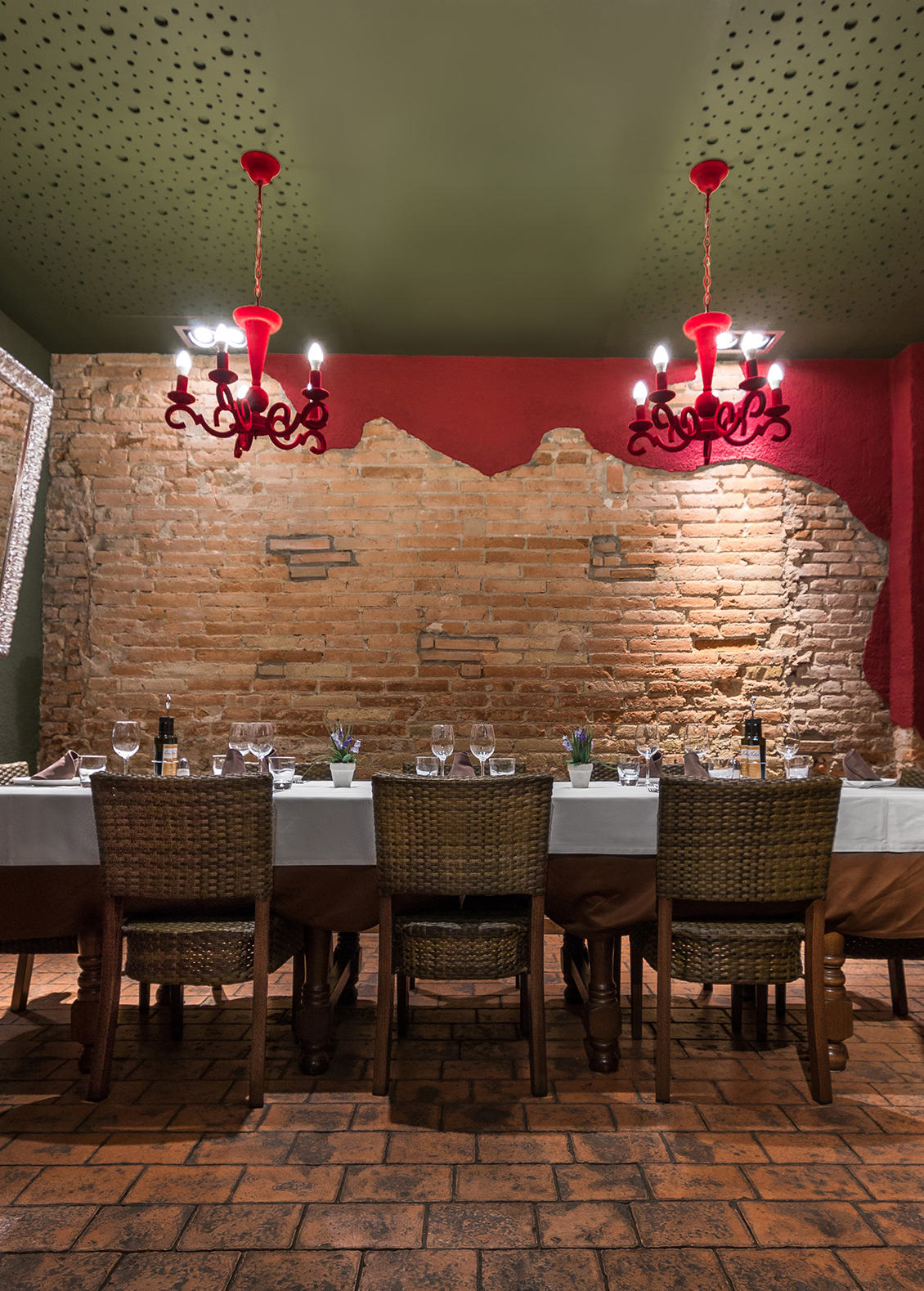 Can Vador Diagonal
---
Our maxim is the vocation of service for the satisfaction of our customers, for this our tables are placed to offer amplitude & comfort.
As in Can Vador Diputació, we have differentiated spaces with the possibility of becoming independent. This versatility provides to visitors a distinguished privacy for the event.
Two main rooms for 50 and 35 people capacity, the last with the possibility for being subdivided into two spaces of 20 and 15 people respectively. Close to these we find an Annex area for 12 more & outdoor terrace of 20 people capacity..