Diputacio
---
If the cuisine of Can Vador is a rewarding experience for the senses, the environment around us becomes the perfect setting to enjoy an unforgettable evening.
The decor, designed to the last detail, conveys an air of serenity, emulating the traditional rustic atmosphere by combining materials such as brick and wood to provide a fresh and modern style. The rooms are separated by curtains with possibility of closing and open spaces as needed.
We have a private room for discreet business meetings, small celebrations or small groups looking for complete privacy.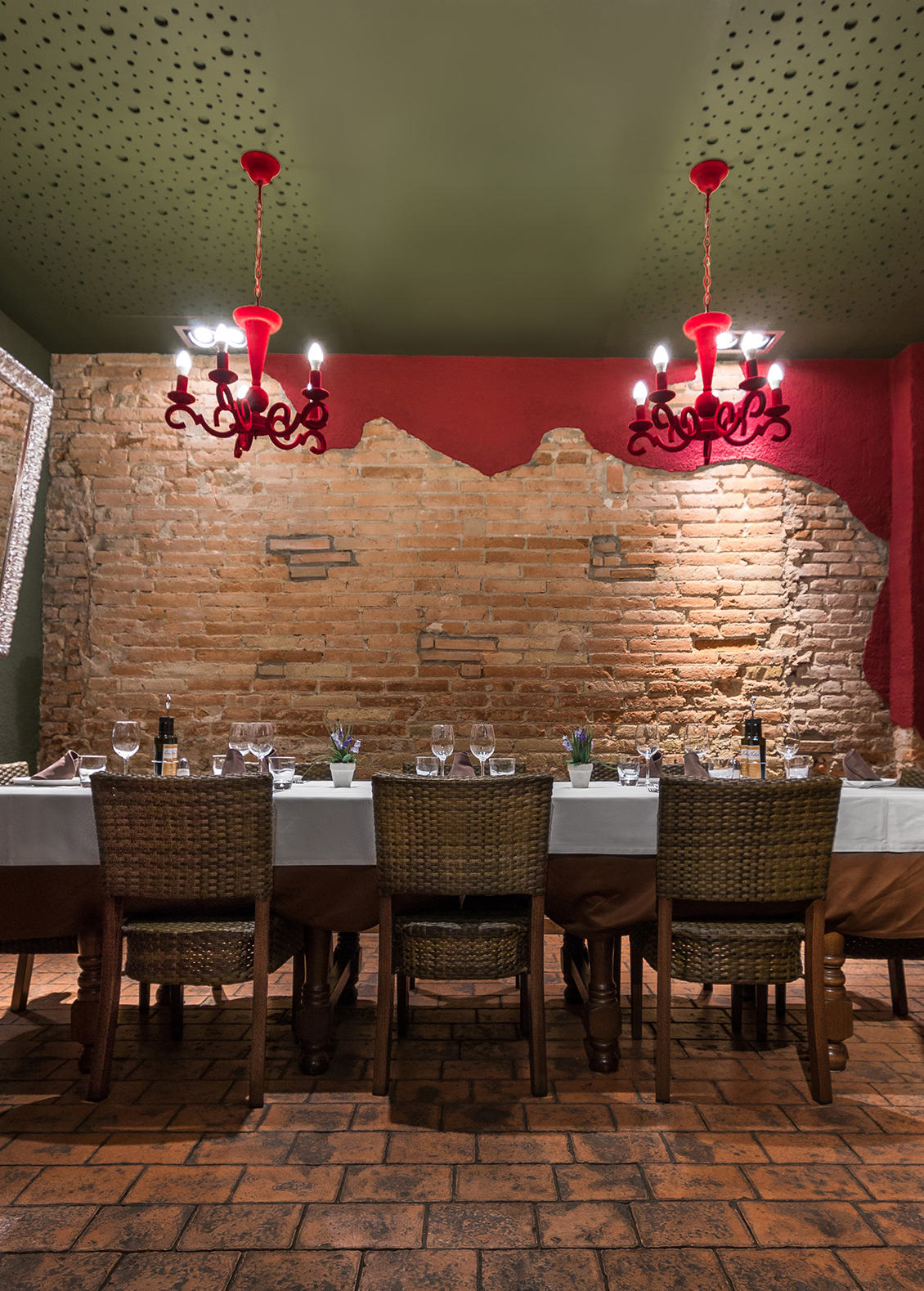 Diagonal
---
Our vocation is the satisfaction of our guests. Therefore our tables are arranged to provide maximum space and comfort.
As in Can Vador Diputació, we have different rooms with possibility of creating separate spaces. We have two main rooms with capacity for 42 and 32 diners, which in turn, can be divided into two separate rooms of 20 and 12 diners.
You will find a street terrace to enjoy our snack menu, lunch or dinner comfortably in an open space as well as an indoor bar for drinks or taste our Premium gins.